How did Le Génie en Herbe become the reference in lawn care ?
At Le Génie en Herbe, we are experts in lawn care, lawn fertilization, lawn treatment, and lawn aeration. We are proud to be recognized as the best lawn treatment company in the Laval, Terrebonne, Bois-des-Filion, Boisbriand, and Saint-Eustache region.
Our team of passionate professionals is committed to transforming your lawn into a perfectly nourished and weed-free green carpet. We have the knowledge and tools to offer you a lawn that will make all your neighbors envious.
Stop wasting time looking at your yellow and lifeless lawn and contact us now to take advantage of our expertise.
At Le Génie en Herbe, we have a fundamental value of quality service and customer satisfaction. We are proud to offer our clients the most effective lawn care and lawn fertilization treatments while listening to their needs to meet their expectations 100 %.
We also believe that the work environment is crucial to success, which is why we have created a dynamic company culture based on innovation and creativity at all levels. We are convinced that our dedicated and passionate team is our greatest asset.
At Génie en Herbe, our vision is to contribute to a better, greener, and more sustainable future for all. We believe that each person has a role to play in protecting our environment, and we want to be the catalyst for this change by helping our clients make conscious decisions about lawn care.
By working together, we can create a greener environment for our community and future generations. Our long-term vision is to raise awareness and make Génie en Herbe the undisputed leader in lawn care. Join us in this mission for a more sustainable and greener future for all.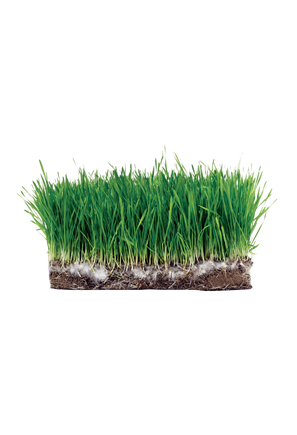 The most beautiful lawn transformations
our portfolio of recent projects

Discover how Le Génie en Herbe transformed dilapidated lawns into lush green spaces ! Our detailed case studies show how we solve lawn maintenance problems to achieve incredible results.
Contact us now to benefit from our expertise and save money by quickly treating your lawn.
Worked We Have Done
Feature Projects
We have done more than 10,000 succesful projects, it is a big milestone. Let's see what we've accomplished.
Discover how we can transform your lawn today
Your Lawn Today
At Le Génie en Herbe, we guarantee you a guaranteed result and dedicated support to achieve a healthy and lush lawn. Benefit from a good value for money with a company committed to a better future and an expert team for huge and rapid results :
More than a decade of expertise in lawn fertilization!

At Le Génie en Herbe, we take pride in being lawn care experts in lawn maintenance, lawn fertilization, and lawn treatment for over 10 years. With over 2,000 satisfied customers and more than 15,000 treated lawns, we have gained solid experience in the field.
Our three dedicated and growing teams work with passion and dedication to ensure a healthy lawn, free of weeds and with a beautiful bright green color. We offer a complete range of services, including lawn aeration, treatment against yellow lawns, lawn fertilizer application, crabgrass treatment, and much more.
successful projects completed
Owner of Le Génie en Herbe for over 10 years, I have developed a true love for lawns and the satisfaction of my clients is incomparable. I underwent rigorous training in lawn treatment, lawn fertilization, and lawn maintenance to become the best in this field and provide superior quality service.
Today, I am proud to have a strong team of dedicated collaborators who are invested in their long-term development. My values of integrity, leadership, and care for my world guide every project we undertake with care and professionalism.
Contact the best lawn treatment company now to benefit from our expertise.

Our Process of Excellence
How can we maintain our clients' lawns ?

1- Quick and easy contact
Our experts are ready to offer you a phone consultation right now. We will discuss your needs and offer personalized solutions to treat and maintain your lawn.

2- Tailored treatment for your lawn
3- Lush and pleasant lawn

3- Lush and pleasant lawn
Our expertise and know-how allow us to revive neglected lawns to offer you lush greenery and a pleasant outdoor space to enjoy. Contact us now to get a beautiful lawn at your property.

Happy Clients
At Le Génie en Herbe, we are proud to rely on the satisfaction of our customers. The positive feedback we receive is our greatest reward. We are delighted to share with you their testimonials and show you how we have successfully met their lawn maintenance needs.
Our clients
Discover what our satisfied customers have to say about our exceptional service !

" I recommend 100%. I was convinced that my lawn was irreparable and that my only option was to rip everything out to lay new sod. I had done business with another company last year with 0 results and bad service so I confess that I I was a little skeptical when Charles Alexandre told me that it was reversible and not to worry about it. But he was right I am so satisfied with the result it's incredible the difference!! Very good service, efficient, reliable and honest. (And competitive price!!)"
" We used the services of ''Le Génie en Herbe'' this year for the treatment of our lawn. In addition to having good value for money, we had excellent service with a professional team. The results are above my expectations. I recommend them without hesitation.🌱"
"Super efficient work, real pros. ,it's good to see a young company operating like this,the only company that gives the impression of loving their job and who treat us with great respect,no embarrassment to contact them for a problem the lady at the service the clientele is a pearl and the service of the technicians is courteous and fast in the event of any problem Congratulations to the whole team"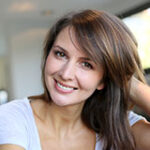 "We are new customers, and we are amazed by the professionalism of this company...To date, we have received 2 treatments and we receive a lot of advice and information on the products and maintenance of our lawn. They keep us updated every step of the way...We are very happy to do business with them."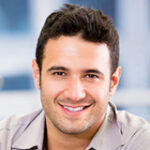 Our Blogs
Learn the secrets of lawn maintenance with our practical guides

Our lawn maintenance learning guides provide practical tips for keeping a lush and healthy lawn all year round.
Discover the best practices for lawn repair, weed removal, insect elimination, and lawn treatment to improve the quality of your lawn. With our expert tips, you can maintain your lawn like a pro in no time!

Turn your green dream into a reality with our expertise.

Don't hesitate ! Contact us now at

+1 (514) 224-4606